Anne Sweeney, Nate Silver to be honored at Mirror Awards ceremony June 5
The Newhouse School will also honor the late Dick Clark '51 at the New York event
Syracuse University's S.I. Newhouse School of Public Communications will host the seventh annual Mirror Awards ceremony on Wednesday, June 5, from 11:45 a.m. to 2:30 p.m. at Cipriani 42nd Street, 110 E. 42nd St., New York City. Follow on Twitter at #Mirrors13.
Anne Sweeney, co-chair of Disney Media Networks and president of Disney/ABC Television Group, will be honored with the Fred Dressler Leadership Award. Noted statistician Nate Silver will be honored with the i-3 award for impact, innovation and influence.
In addition, the school will honor late TV and radio personality Dick Clark '51 with the Lifetime Achievement Award. His widow, Kari Clark, and daughter, Cindy Clark '86, will attend the ceremony. Clark was an alumnus of Syracuse University.
Anne Sweeney
Anne Sweeney oversees ABC Studios, the ABC Owned Television Stations Group and the ABC Television Network, as well as Disney Channels Worldwide. She is also responsible for cable networks ABC Family and SOAPnet; the company's equity interest in A+E Networks; and Disney's publishing imprint, Hyperion.
In 2005, Sweeney led the industry into the digital era when the Disney/ABC Television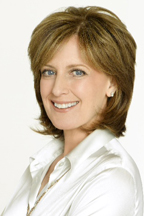 Group became the first media company to put television content on new platforms. The group was the first to leverage iTunes, the first to introduce an ad-supported full episode player online and the first to deliver an application for the iPad.
Sweeney previously served as president of ABC Cable Networks Group and Disney Channels Worldwide, where under her leadership Disney Channel more than quintupled its subscriber base. She also oversaw the successful launch of the 24-hour channel Toon Disney (now known as Disney XD) and SOAPnet.
Previously she was chairman and CEO of FX Networks Inc., where she presided over the launch of two basic cable networks, FX and FXM: Movies from Fox, Hollywood's first studio-based movie network. Before joining Fox, Sweeney spent 12 years at Nickelodeon/Nick at Nite in various executive positions, where she oversaw Nickelodeon's international expansion.
Sweeney has repeatedly been named the "Most Powerful Woman in Entertainment" by The Hollywood Reporter, one of the "50 Most Powerful Women in Business" by Fortune and one of "The World's 100 Most Powerful Women" by Forbes. She was inducted into the Halls of Fame of the Cable Center and Broadcasting & Cable and the American Advertising Federation's Advertising Hall of Achievement. She is the recipient of numerous awards, including the Golden Mike Award from the Broadcasters Foundation of America; the Matrix Award from New York Women in Communications; the Vanguard Award for Distinguished Leadership from the National Cable & Telecommunications Association; the President's Citation from the Producers Guild of America; the Muse Award from New York Women in Film & Television; the STAR Award from American Women in Radio and Television; the Lucy Award from Women in Film; and the President's Award from the Cable Television Public Affairs Association. Women in Cable & Telecommunications has honored her as Executive of the Year and Woman of the Year, and its Southern California chapter honored her with the Advocate Leader Award.
The Fred Dressler Leadership Award is given to individuals or organizations that have made distinct, consistent and unique contributions to the public's understanding of the media. Past recipients include Brian Roberts, CEO of Comcast (2011); Bloomberg (2010); Arianna Huffington, co-founder and editor-in-chief of The Huffington Post (2009); political journalist Tim Russert (posthumously, 2008); and Peter Bart, editor-in-chief of Variety (2007).
Nate Silver
Nate Silver is a statistician, writer and founder of the New York Times blog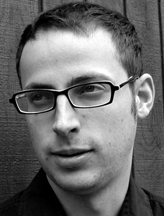 FiveThirtyEight.com. He also developed PECOTA (Player Empirical Comparison and Optimization Test Algorithm), a system for forecasting baseball performance that was bought by Baseball Prospectus. He was named to TIME magazine's TIME 100 in 2009.
The i-3 award is given to individuals or organizations that have made a profound impact on the media landscape or have captured the public's imagination about the potential or importance of the media in a unique way. Past recipients include the John S. and James L. Knight Foundation (2012); Dennis Crowley '98 and Naveen Selvadurai, co-founders of Foursquare (2011); Twitter (2010); Obama for America New Media Department/Blue State Digital (2009); and CNN/YouTube (2008).
The Mirror Awards are the most important awards for recognizing excellence in media industry reporting. Established by the Newhouse School in 2006, the awards honor the reporters, editors and teams of writers who hold a mirror to their own industry for the public's benefit. In addition to the special awards, juried awards will be presented in seven categories:
Best Single Article – Traditional/Legacy Media ($1,000 prize)
Best Single Article – Digital Media ($1,000 prize)
Best Single Story – Radio, Television, Cable or Online Broadcast Media ($1,000 prize)
Best Profile – Traditional/Legacy or Digital Media ($1,000 prize)
Best Commentary – Traditional Media ($1,000 prize)
Best Commentary – Digital Media ($1,000 prize)
John M. Higgins Award for Best In-Depth/Enterprise Reporting ($5,000 prize)
For information about ticket and table sales for the ceremony, contact Jean Brooks at 315.443.5711 or mirror@syr.edu. For media inquiries, contact Wendy Loughlin at 315.443.2785 or wsloughl@syr.edu.