TBS president, Emblematic Group CEO to be honored at Mirror Awards ceremony
By Wendy S. Loughlin
TBS president David Levy '84 will receive the Fred Dressler Leadership Award and Emblematic Group CEO Nonny de la Peña will receive the i-3 award for impact, innnovation and influence at the 10th annual Mirror Awards ceremony June 9 in New York. The awards are sponsored by Syracuse University's S.I. Newhouse School of Public Communications.
Dressler Award: David Levy '84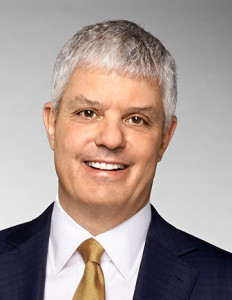 Levy has served as president of Turner since 2013, overseeing the company's portfolio of domestic entertainment, kids and young adult networks and businesses, as well as Turner Sports. He also leads advertising sales strategy and operations and all affiliate sales, marketing promotion, interactive television and technology business development for Turner's domestic news, entertainment, animation and young adult networks and businesses.
Under Levy's leadership, the Turner networks have maintained top competitive rankings, including No. 1 spots in key metrics for several networks, and the company has become an industry leader in creating affiliate value. Levy has also led Turner's expansion into digital media, including Bleacher Report, one of the Top 5 most popular and fastest-growing digital properties in the U.S. In 2015, Turner purchased a majority stake in iStreamPlanet, which will expand the company's streaming capabilities. And the company this year announced the launch of new professional eSports league ELEAGUE, which will debut in June.
At Turner Sports, Levy has deepened and expanded media rights and defined the division by its association with premium sports content, brands and events. This includes rights agreements with NCAA Division I Men's Basketball, the National Basketball Association, Major League Baseball and the PGA of America.
Levy was previously president of sales, distribution and sports for Turner. An alumnus of Syracuse University, he was elected to the Broadcasting & Cable Hall of Fame in 2012.
At the ceremony, the Dressler Award will be presented to Levy by TNT sportscaster and Newhouse School alumnus Marv Albert '63.
i-3 award: Nonny de la Peña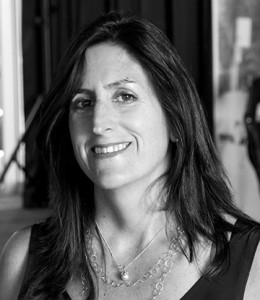 De la Peña is widely credited with creating the genre of immersive journalism. She was selected by Wired Magazine as a #MakeTechHuman Agent of Change and has been called "The Godmother of Virtual Reality" by Engadget and The Guardian. Additionally, Fast Company named her "One of the People Who Made the World More Creative" for her pioneering work in immersive storytelling. As CEO of Emblematic Group, she uses cutting-edge technologies to tell important stories that create intense, empathic engagement on the part of viewers.
De la Peña's virtual reality work has been featured by The New York Times; the BBC; Mashable; Vice; and Wired, among others, and has been showcased around the globe at such venues as the Sundance and Tribeca Film Festivals; the World Economic Forum in Davos, Switzerland; the Victoria and Albert Museum; the Moscow Museum of Modern Art; and Games For Change.
A Yale Poynter Media Fellow and a former correspondent for Newsweek, she has more than 20 years of award-winning experience in print, film and TV, and uses her broad knowledge to innovate in this burgeoning field. Her spatial narratives are regularly met with critical acclaim.
At the ceremony, the i-3 award will be presented to de la Peña by Christine Cattano, executive producer at Framestore VR Studio.
The Mirror Awards ceremony will be held Thursday, June 9, from 11:45 a.m. to 2:30 p.m., at Cipriani 42nd Street, 110 E. 42nd St., New York City. In addition to the Dressler and i-3 awards, juried journalism awards will be presented in six categories. Tickets and tables may be purchased online. Follow on Twitter at #Mirrors16.
The Mirror Awards are the most important awards for recognizing excellence in media industry reporting. Established by the Newhouse School in 2006, the awards honor the reporters, editors and teams of writers who hold a mirror to their own industry for the public's benefit.
For information about ticket and table sales for the ceremony, contact Amanda Griffin at 315.443.7982 or algri100@syr.edu. For media inquiries, contact Wendy Loughlin at 315.443.2785 or wsloughl@syr.edu.
Save