Jeff Zucker to receive Dressler Award at 2019 Mirror Awards ceremony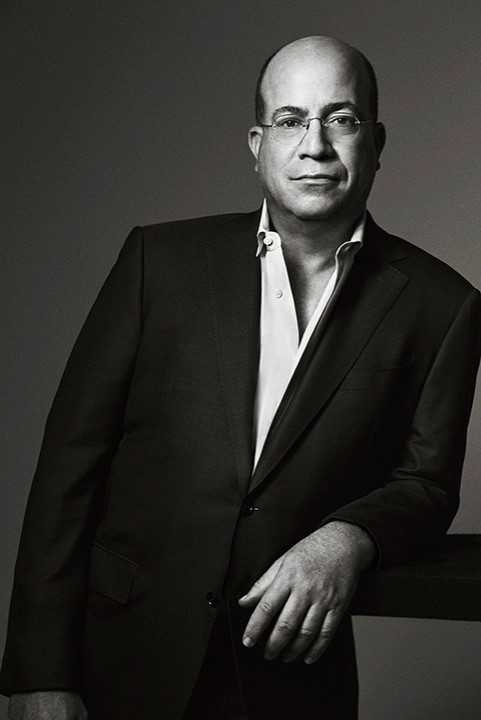 Jeff Zucker, president of CNN Worldwide and chairman of WarnerMedia News and Sports, will receive the Fred Dressler Leadership Award at the 13th annual Mirror Awards ceremony June 13 in New York City. The awards, sponsored by the S.I. Newhouse School of Public Communications at Syracuse University, honor excellence in media industry reporting.
David Zaslav, president and CEO of Discovery, Inc., will present the award to Zucker at the ceremony, which will take place from 11:30 a.m. to 2 p.m. at Cipriani 42nd Street. Event tickets and tables may be purchased online. Reserve your seat now>>
Zucker oversees all of CNN's businesses, including the CNN US television network, CNN International, HLN, all of CNN's digital properties and Great Big Story. His sports portfolio includes Turner Sports, Bleacher Report and the AT&T Regional Sports Networks.
In his six years at CNN, Zucker has overseen a dramatic turnaround of the global news network and turned it into the most used digital news and information outlet in the world.
Zucker has had one of the most storied careers in media. After starting as an Olympic researcher for NBC Sports in 1986, he went on to assume responsibility for NBC's "Today" show at age 26 and re-invented the historic morning news program. That led to a 25-year career at NBCUniversal, where he served as the company's CEO and president of NBC Entertainment, and co-founded the online streaming service Hulu.
The Dressler Award is given to individuals or organizations that have made distinct, consistent and unique contributions to the public's understanding of the media. In addition to the Dressler Award, juried journalism awards will be presented in six categories, as well as the the i-3 award for impact, innovation and influence. Follow on Twitter at @MirrorAwards and #Mirrors19.
The Mirror Awards are the most important awards for recognizing excellence in media industry reporting. Established by the Newhouse School in 2006, the awards honor the reporters, editors and teams of writers who hold a mirror to their own industry for the public's benefit.
For more information,  contact Amanda Griffin at 315.443.7982 or algri100@syr.edu. Media inquiries should be directed to Wendy Loughlin at 315.443.2785 or wsloughl@syr.edu.