Bergman, Rutledge to co-chair 2019 Mirror Awards ceremony
Nomi M. Bergman, president of Advance/Newhouse, and Thomas M. Rutledge, chairman and CEO of Charter Communications, will serve as co-chairs for the 2019 Mirror Awards ceremony, to be held June 13 in New York City. The awards, sponsored by Syracuse University's S.I. Newhouse School of Public Communications, honor excellence in media industry reporting.
The ceremony will take place from 11:30 a.m. to 2 p.m. at Cipriani 42nd Street. Event tickets and tables may be purchased online.
Nomi Bergman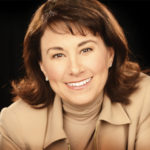 Bergman focuses on corporate development and strategic partnerships for Advance/Newhouse companies. She has over 25 years of experience as an operator, investor and advisor to technology companies, where she has focused on mobile, data and video communications, information technology and data services, advanced advertising, and emerging technologies centered on reimagining and improving the customer experience.
She previously served as president of Bright House Networks. She was one of the company's original founders, who together led the company to become the sixth-largest cable operator in the United States.
Bergman sits on the corporate boards of publicly held Visteon Corporation and privately held 1010data, Mediamorph, Black & Veatch and a Stealth Space Company. She also sits on the boards of Adaptive Spirit, the Cable Center, One Revolution and the University of Rochester, her alma mater. She is a member of the FCC Technological Advisory Council and a part-time adjunct at Syracuse University.
Bergman has been honored with the Distinguished Vanguard Award for Leadership from NCTA — The Internet & Television Association, and was named Person of the Year by CED Magazine and Woman of the Year by Women in Cable Telecommunications (WICT). She received the Women in Technology Award from WICT and the Society of Cable Telecommunications Engineers, and the CableFax Award for lifetime achievement. She is a member of the Cable Hall of Fame.
Thomas Rutledge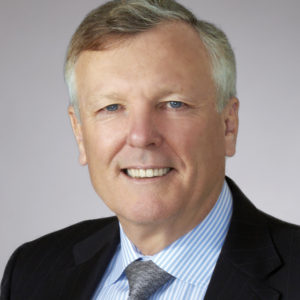 Rutledge, a 42-year veteran of the industry, has led Charter Communications to become the second-largest cable company in the United States, with more than 98,000 employees and 28 million customers across 41 states.
Prior to joining Charter in 2012, Rutledge served as COO of Cablevision Systems. He began his career in 1977 at American Television and Communications, a predecessor of Time Warner Cable, where he served in many different capacities, eventually becoming president of Time Warner Cable.
Rutledge is a former chairman of NCTA and serves on the boards of NCTA, CableLabs and C-SPAN. In 2011, he received NCTA's Distinguished Vanguard Award for Leadership, the cable industry's highest honor. He is a member of the Cable Hall of Fame and the Broadcasting and Cable Hall of Fame.
About the Mirror Awards
Established by the Newhouse School in 2006, the Mirror Awards are the most important awards for recognizing excellence in media industry reporting. They honor the reporters, editors and teams of writers who hold a mirror to their own industry for the public's benefit.
For more information, contact Amanda Griffin at 315.443.7982 or algri100@syr.edu. Media inquiries should be directed to Wendy Loughlin at 315.443.2785 or wsloughl@syr.edu. Follow on Twitter at @MirrorAwards and #Mirrors19.